Villa du Parc at the service of Valleyfield the citizens
Publué le 9 April 2022
Par alexandre
Villa du Parc is Aldo Construction Inc's latest rental real estate project to meet the need for quality affordable housing in the Valleyfield area. These rental buildings offer 889 new 3 1/2, 4 1/2 and 5 1/2 units with private entrances. The heart of this project is the preservation and enhancement of the land's natural beauties by articulating the concept around a large central park and the "Petit-Marcheterre", a natural watercourse that crosses the southern part of the site.
This real estate development has been imagined to create a small village of serenity surrounded by peaceful green spaces and play areas for families. The realization of this major project will also serve to revitalize the sector in high demand for labor with more than 1,500 companies providing up to 16,000 jobs.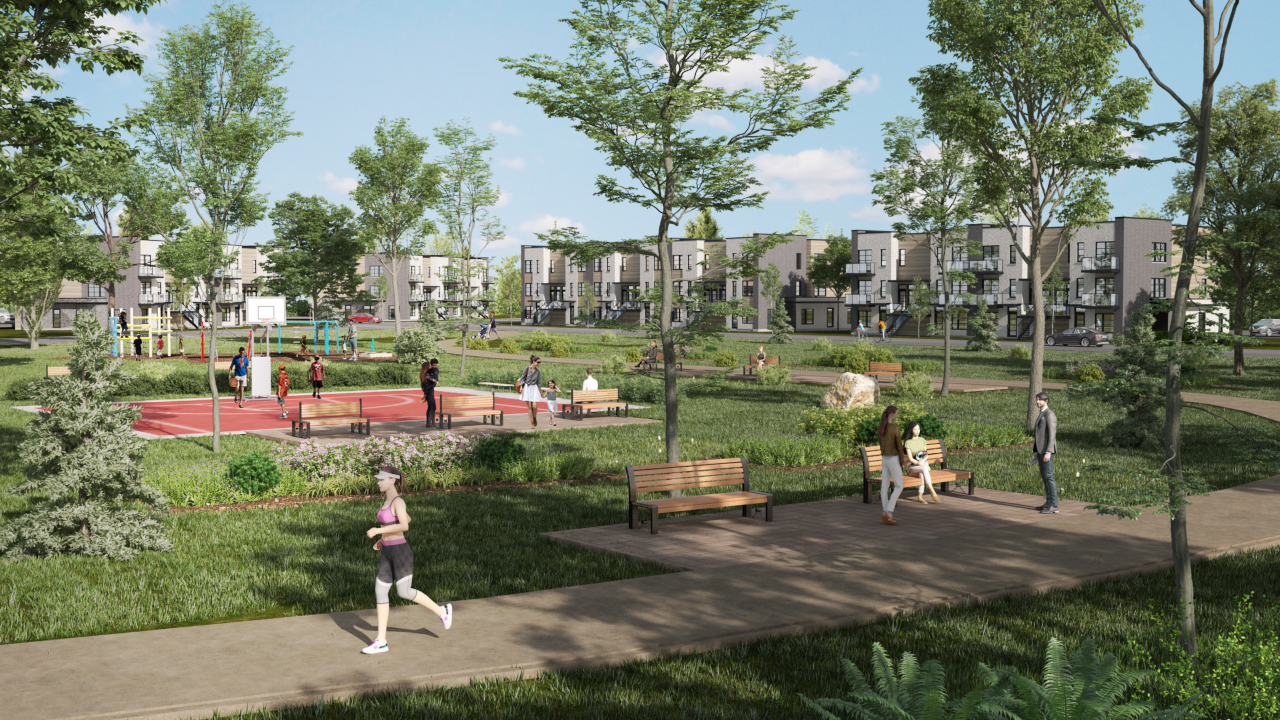 For the implementation, Aldo Construction Inc conducted a survey over more than a year, with citizens to ensure that the needs of future tenants were met. This is why there will be units at floor height to facilitate access for people with reduced mobility as well as special attention to soundproofing and brightness.
 "We are proud to offer more options to families, young couples and retirees through competitively priced housing, designed by a team of experts and integrated with a passion for creating harmonious living environments."
Visit Villa du Parc Website: www.villaduparc.ca